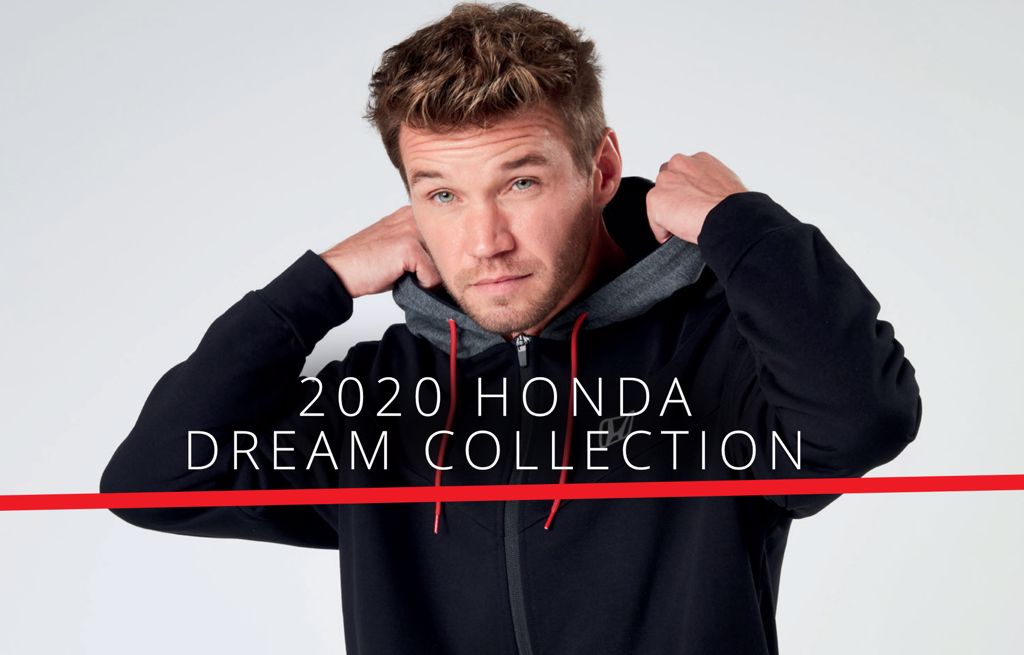 Honda Dream Collection
No matter your Honda model or lifestyle, you will always find something in our broad collection that fits your taste. Whether you wear the items during events or in your free time, you can make Honda a part of your life both on and off the road.
From clothing to accessories, Honda's Dream Collection is produced with the same design and quality standards in mind as are used for the production of our cars, motorcycles or any other products. Experience the brand you trust with Honda's Dream Collection.
The Collection
*All quoted prices are subjected to VAT.
To purchase any of the Honda Dream Collection please contact us today.